Relocation · Retirement · Perpetual Travel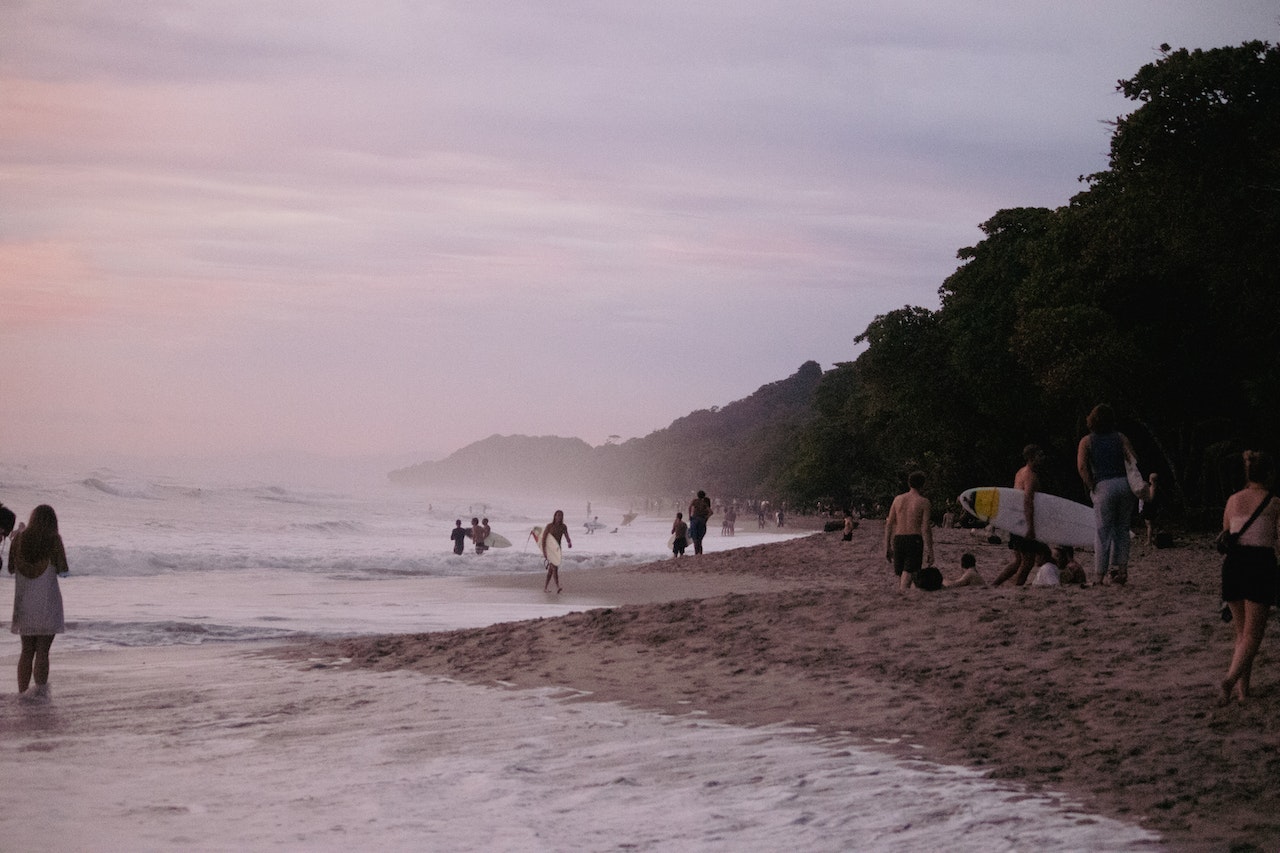 Costa Rica has long been a favorite among expats looking for a higher standard of living at a lower cost. For a variety of reasons, expats may find it advantageous to relocate to Costa Rica.
To begin with, Costa Rica's cost of living is significantly lower than that of many other countries. As a result, expats can often enjoy a higher standard of living on a lower income. Costa Rica's already low cost of living benefits even more because the government does not have to pay for a military. Food is cheap because of the country's thriving agricultural sector.
Costa Rica also has a diverse population and a long cultural history. Expats will be exposed to a completely new way of life in addition to meeting people from all walks of life. There are also numerous expat communities throughout the country that can provide newcomers with a sense of community and friendship.
Costa Rica has many high-quality medical facilities, including world-class hospitals and clinics. This information will be useful for expats who are concerned about access to health care in their new home country.
Costa Rica is deeply committed to protecting its natural resources. Expats concerned about the environment will be pleased by the country's efforts to protect its natural resources and encourage people to live more sustainably.
Moving to Costa Rica may be an excellent choice for expats seeking a lower cost of living, a rich cultural experience, high-quality healthcare, and a commitment to the environment.
If you're thinking about moving to Costa Rica, here's some information to help you decide:
Benefits of living in Costa Rica
Costa Rica's cost of living is significantly lower than that of many Western countries. Housing, food, and utilities are all significantly less expensive in Costa Rica than they would be in the United States. You can live much better in Costa Rica than you did in your home country and have more money left over at the end of the month, depending on your new lifestyle.
Costa Rica has many beautiful beaches, national parks, and mountain ranges, as well as a variety of outdoor activities such as surfing, hiking, and birdwatching. The country is also well-known for its breathtaking natural wonders, such as waterfalls, volcanoes, and hot springs.
Costa Rica has a diverse culture that combines indigenous, Spanish, and African influences. The country's art, music, literature, and cuisine reflect this diversity.
Costa Rica is also well-known for its sustainable tourism initiatives, which emphasize the preservation of the country's natural beauty and cultural heritage.
Costa Rica has an excellent healthcare system, with many modern hospitals and clinics spread across the country. Health insurance is also reasonably priced in Costa Rica, making it an appealing option for retirees or those on a fixed income.
Housing options
Costa Rica has a wide range of housing options, including apartments, houses, and villas. Housing prices vary by location, but in general, you can find good deals on real estate in Costa Rica.
San Jose, Jaco, Manuel Antonio, and Tamarindo are popular expat and tourist destinations in Costa Rica. Each of these areas has a distinct personality and set of attractions, so do your research to determine which is the best fit for you.
According to Numbeo, the cost of housing for expats in Costa Rica is relatively low compared to other countries. The average price for a one-bedroom apartment in the city center is approximately $541 per month, while a one-bedroom apartment outside of the city center costs around $381 per month. Rent for a three-bedroom apartment in the city center is around $989 per month, while rent for a three-bedroom apartment outside of the city center is approximately $707 per month. Expats often report slightly higher rents especially in the more resort or upscale areas.
But overall, these prices are definitely lower than in a lot of other places, making Costa Rica a great choice for expats who want affordable housing options.
Locations
There are several popular cities and towns in Costa Rica for expats, retirees, and travelers, including:
The Central Valley is home to the capital city of San José, a bustling metropolis with a plethora of restaurants, shopping, and cultural opportunities. It is also the center of Costa Rica's transportation system, making it easy to travel throughout the country. The Central Valley also includes Escazu, Santa Ana, Atenas, and Grecia, which are popular destinations for expats. These towns provide a more relaxed lifestyle as well as a pleasant climate and easy access to natural beauty.
> Video: a taste of the Central Valley
The Central Pacific Coast is well-known for its beautiful beaches and is a popular surfing and beach-going destination. Jaco Beach has a lively nightlife, whereas Quepos, Esterillos, and Oeste have a more laid-back vibe. These towns also have a lot of great restaurants and bars.
> Video: a glimpse of the Pacific Coast
The Caribbean Coast: Limon, the region's main town, is famous for its Afro-Caribbean culture and beautiful beaches. It's also a great place to learn about local culture, as the Limon province is home to many of the country's indigenous communities.
> Video: a brief look at the Caribbean Coast
The Southern Pacific Zone includes the towns of Dominical, Ojochal, and Uvita and is known for its lush rainforests and beautiful beaches. Dominical is a popular surfing destination, and Ojochal has many excellent restaurants and bars. Marino Ballena Marine National Park is well-known in Uvita.
> Video: a drive through the Southern Pacific Zone
Guanacaste Province is well-known for its beautiful beaches and pleasant weather. Expats flock to Playa Flamingo, Playa del Coco, Playa Tamarindo, and the Papagayo Peninsula. These towns provide an excellent way of life, with numerous activities and entertainment options.
> Video: a peek into Guanacaste Province
The Nicoya Peninsula: The Nicoya Peninsula is home to Nosara and Samara, which are known for their beautiful beaches and great surf. Many yoga and wellness retreats are also held in these towns.
> Video: checking out the Nicoya Peninsula
Towns Surrounding Arenal Volcano: The towns of La Fortuna, Tilaran, Cao Negro, and Pocosol are known for their natural beauty. Hiking, horseback riding, and visiting hot springs are popular outdoor activities in these towns.
Visas
For foreign nationals, Costa Rica offers several types of visas, each with its own set of requirements and restrictions. Here are some examples of common visas:
Tourist visa: This is a short-term visa that allows tourists to visit Costa Rica for up to 90 days. It is usually given when you arrive in Costa Rica and does not require an already approved application.
Temporary residence visa: This is a visa that is granted to foreign nationals who want to live in Costa Rica for a specific reason, such as studying, working, or conducting business. It is usually valid for one year and can be extended.
Permanent residence visa: This is a visa that allows foreign nationals to live in Costa Rica indefinitely. To be eligible for a permanent residence visa, you must have a clean criminal record and sufficient income or assets to support yourself in Costa Rica.
Retirement visa: The "Pensionado" visa is Costa Rica's retirement visa program. It is a temporary visa that allows foreign nationals over the age of 50 to retire in Costa Rica and receive certain benefits such as medical care and public transportation discounts.
To be eligible for the Pensionado visa, you must meet the following criteria:
You must be over the age of 50.
You must have a $1,000 monthly pension from a government or private company.
You must have enough money or assets to support yourself in Costa Rica.
You will need the following documents to apply for the Pensionado visa:
Birth certificate Passport
Your home country's police clearance certificate
Evidence of pension income
Health coverage
Proof of Costa Rican residency (e.g., rental agreement or property ownership)
You can apply for the Pensionado visa at the Costa Rican consulate in your home country or at the immigration office in Costa Rica once you have all of the required documents and meet the eligibility requirements. Depending on the workload of the immigration office, the process can take several weeks or months.
More Visa Information
Food
The food scene in Costa Rica is diverse and delicious, with a mix of traditional Costa Rican dishes and international cuisine.
Some popular Costa Rican dishes include:
Arroz con Leche is a sweet rice pudding made with milk, sugar, salt, lemon zest, and cinnamon sticks. It is a popular dessert in Costa Rica.
Casado is a traditional dish that typically includes pork chops and a variety of other foods. The name means "married" in Spanish, which reflects the combination of different foods served together in this dish.
Chifrijo is a popular meal or snack made from chicharrones and frijoles. It is commonly found at local events, farmer's markets, and restaurants.
Flan is a sweet egg custard dessert that is cooked in a pan lined with caramel and chilled before serving. It is believed to have originated from the Romans and is a variation of the original recipe which used honey instead of sugar.
Gallo Pinto is a popular breakfast dish made of rice and beans mixed together and paired with ingredients such as red bell peppers, cilantro, onions, and the essential Salsa Lizano sauce. The dish gets its name from the speckled appearance of the rice, meaning "spotted rooster" in Spanish.
Olla de Carne is a beef stew that is a popular weekend dish. It is unique in its use of ingredients and has a rich, hearty flavor.
Patacones are deep-fried plantains that are served as a snack. They are flattened and fried twice, and are often finished with a sprinkle of sea salt and served with pico de gallo or mashed black beans.
Sopa Negra, or Black Bean Soup, is made with black beans, onion, bell peppers, cilantro, tomatoes, hard-boiled eggs, and spices. It is a hearty and comforting dish that can be served with a side of Tabasco sauce for added flavor.
Tamal (tamales) in Costa Rica are made differently than their Mexican counterparts. Costa Rican tamales are filled with garlic and are less spicy, while the wrapping is made of banana leaves instead of corn husks. They are often served for breakfast with beans.
In addition to traditional Costa Rican cuisine, there are also many international restaurants in the country, offering a wide range of cuisines such as Italian, Mexican, and Chinese. Overall, the food scene in Costa Rica is varied and delicious, and offers something for everyone.
Safety
Costa Rica is generally a safe country, with low crime rates compared to many other countries in the region. However, as with any country, it's a good idea to be aware of your surroundings and to take precautions to protect yourself and your belongings.
Language
According to Wikipedia, the official language of Costa Rica is Spanish; however, Costa Rica is a linguistically diverse country and home to at least five living local indigenous languages spoken by the descendants of pre-Columbian peoples: Maléku, Cabécar, Bribri, Guaymí, and Buglere.
What Do People Say?
According to expats, retirees and travelers, the main benefits of living in Costa Rica are:
Affordable cost of living: When compared to other countries, Costa Rica has a relatively low cost of living, particularly in terms of housing and healthcare.
Costa Rica is known for its beautiful natural surroundings, which include stunning beaches, mountains, and rainforests.
Costa Rica is only a short flight away from the United States, making it easy for expats and retirees to visit family and friends back home.
Costa Rica is a stable democracy with low crime rates, making it a safe and peaceful place to live.
Strong expat community: Costa Rica has a strong expat community, which can help newcomers adjust to life in a new country.
Excellent healthcare: Costa Rica has an excellent healthcare system, with many private hospitals and clinics providing high-quality medical care.
Costa Ricans, or Ticos, are known for being friendly and welcoming, which can help expats and retirees feel at ease in their new country.
Outdoor activities: Costa Rica is a fantastic destination for outdoor enthusiasts, with numerous opportunities for hiking, surfing, and birdwatching.
In conclusion, living in Costa Rica has many advantages, including a low cost of living, beautiful beaches and natural surroundings, a rich culture, high-quality healthcare, friendly locals, and a safe and secure environment.
What are you waiting for? 
We want to hear from you!
Have you ever dreamed of retiring or relocating abroad?
Whether it's for the culture, the climate, or the cost of living, we want to know why you want to make the move and what countries are on your radar.
Share your story with us and be a part of our ongoing discussion about the joys and challenges of living abroad.
We can't wait to hear from you!
"If I'm an advocate for anything, it's to move. As far as you can, as much as you can. Across the ocean, or simply across the river. The extent to which you can walk in someone else's shoes or at least eat their food, it's a plus for everybody. Open your mind, get up off the couch, move."
– Anthony Bourdain
"Instead of wondering when your next vacation is, maybe you should set up a life you don't need to escape from."
– Seth Godin
"The joy of life comes from our encounters with new experiences, and hence there is no greater joy than to have an endlessly changing horizon, for each day to have a new and different sun."
– Christopher McCandless
"Loving life is easy when you are abroad. Where no one knows you and you hold your life in your hands all alone, you are more master of yourself than at any other time. "
– Hannah Arendt
"And suddenly you just know… it's time to start something new and trust in the magic of new beginnings."
– Meister Ekhart
"Live abroad, if you can. Understand cultures other than your own. As your understanding of other cultures increases, your understanding of yourself and your own culture will increase exponentially."
– Tom Freston
"It's impossible said pride. It's risky said experience. It's pointless said reason. Give it a try whispered the heart."
– Unknown
"The loneliness of the expatriate is of an odd and complicated kind, for it is inseparable from the feeling of being free, of having escaped."
– Adam Gopnik
"Every dreamer knows that it is entirely possible to be homesick for a place you've never been to, perhaps more homesick than for familiar ground."
– Judith Thurman
"If you reject the food, ignore the customs, fear the religion, and avoid the people, you might better stay home."
– James A. Michener